"To Create Love and Beauty in the World"
https://youtu.be/z1w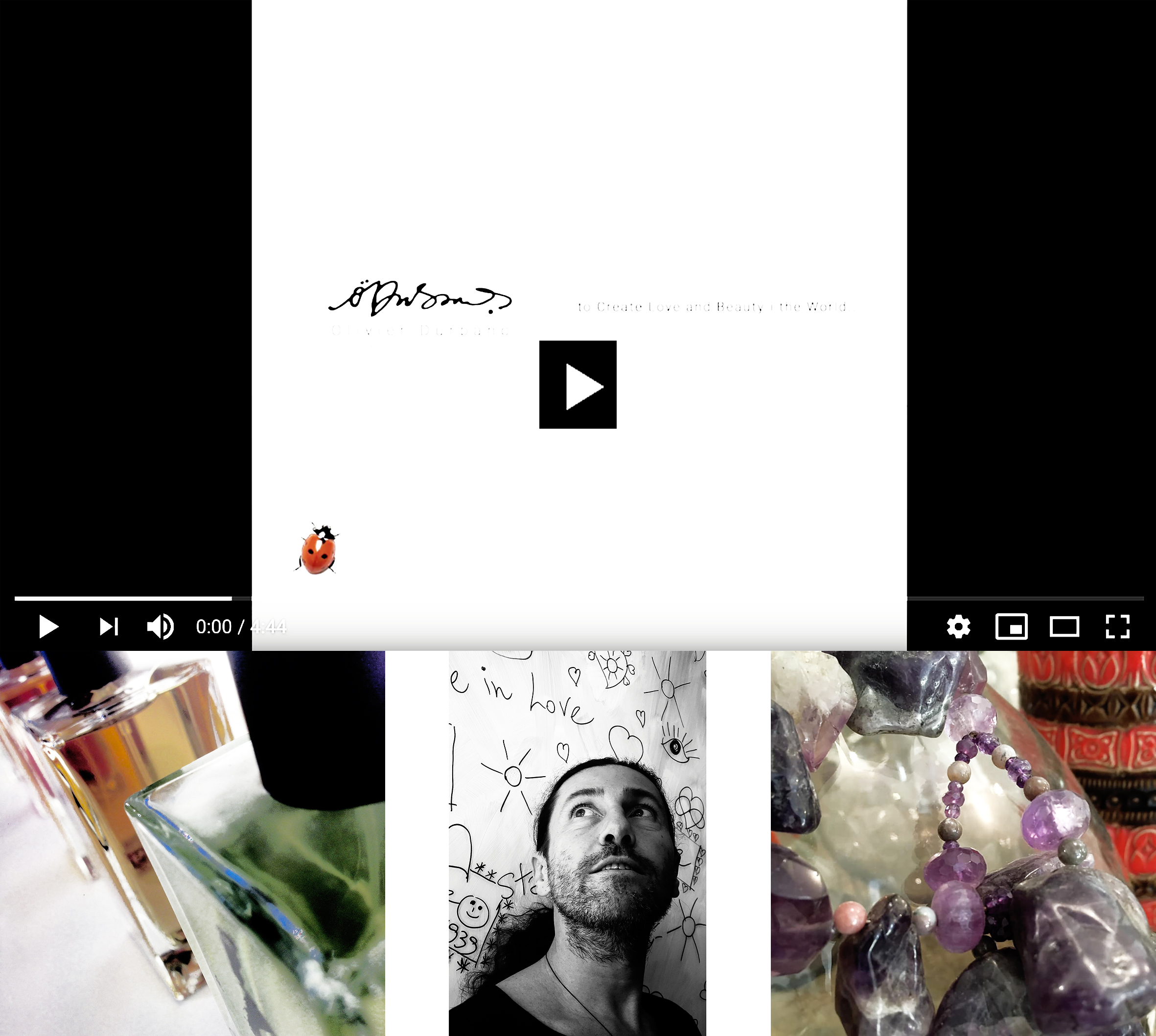 hsJZACwQ

A nomad from the Mediterranean, Olivier Durbano was born on the Côte d'Azur in Cannes. Stones entered his life when he was five and have fascinated him ever since. Stones, the power of stones, that of "Elsewhere" and our own power... After studying at the School of Architecture in Lyon, providing tone and sense, time was spent as a freelance decorator and designer. Stones were always his passion and the first pieces of jewellery took on form and spirit. The stone became a stone of patience, gratitude, love and healing... On a background of black and white, between the yin and the yang, the image of an Oriental philosophy... A footprint, a signature, the seal of a designer spirit and a deep desire to create in complete freedom following in the footsteps of truth... Then calligraphy with two transformed symbols, one enlarged and the other reduced, today and tomorrow; "at the beginning" is the meaning, a starting point and a direction... "Pierres Poèmes", "Poem Stones", the soul of things, pebbles and beings, energies and actions...
A Universe : Once upon a time there was confidential and exclusive luxury, human and poetic, founded on the qualities of intentions and matter, imagination and sense.
Designing his imaginary world in the power of stones, their force and their mystery...
Poems Stones Jewelleries : Unique Pieces in hard, fine Stones. Real materials, original, fascinating stones, mixed colours, matt or facetted...Contemporary talismen for aware yet magic horizons.See and touch the matter... Mineral, astonishing, and imperfect; the true, original yet rare stone...Design, imagine, dream as if writing a poem as the stones, the pearls and the images pass by... Meet, listen and tell the story... Meet men, women, looks and gestures... Everything becomes a tale."I believe in the unique, in sentiments and meetings full of emotion...
"Poems Stones Perfumes" : From 2005 Olivier opened his universe to the world of exclusive fragrances, those of "niche perfumery".The "Parfums de Pierres Poèmes" collection inspired by legend and the symbolism of stones was built, stone by stone, following the rhythm of the artist's life.The enigmatic creations draw their inspiration from the myths of stones and the magic of incense; precious essences, highly praised elixirs...
A symbolic act as close as possible to the soul of the designer, real balls of stone in the heart of the bottle, transcending these fragrances floating between power and poetry.